Catherine Barrie Accounting shares the following important update with regards to the Canadian Emergency Relief Benefit ( CERB ).
So far to date the Government has issued over 7 million payments. Once a plan was in place, applying was quite easy. If you need any information on applying as a individual please see our post here or as a business see that post here .
For so many Canadians who have lost their jobs or significant work hours as a result of COVID-19, it's a life-saving benefit payment. However, as there often is with this kind of situation, there are some who will take advantage of the payments. With so many millions of Canadians applying for the benefit, the government hasn't been able to deploy a proper and efficient way of vetting those applications. Pretty much anyone who applied, received the benefit. It's essentially been based on the honor system in an effort to get those payments out to everyone who needs them as soon as possible.
Anyone taking advantage of the system, intentionally or not, will be expected to pay that money back in the future.
Today, Employment and Social Development Canada tweeted out an important reminder directed at those who may have unintentionally applied for the benefit when they're not eligible. CRA tweeted on this topic please see their tweet here.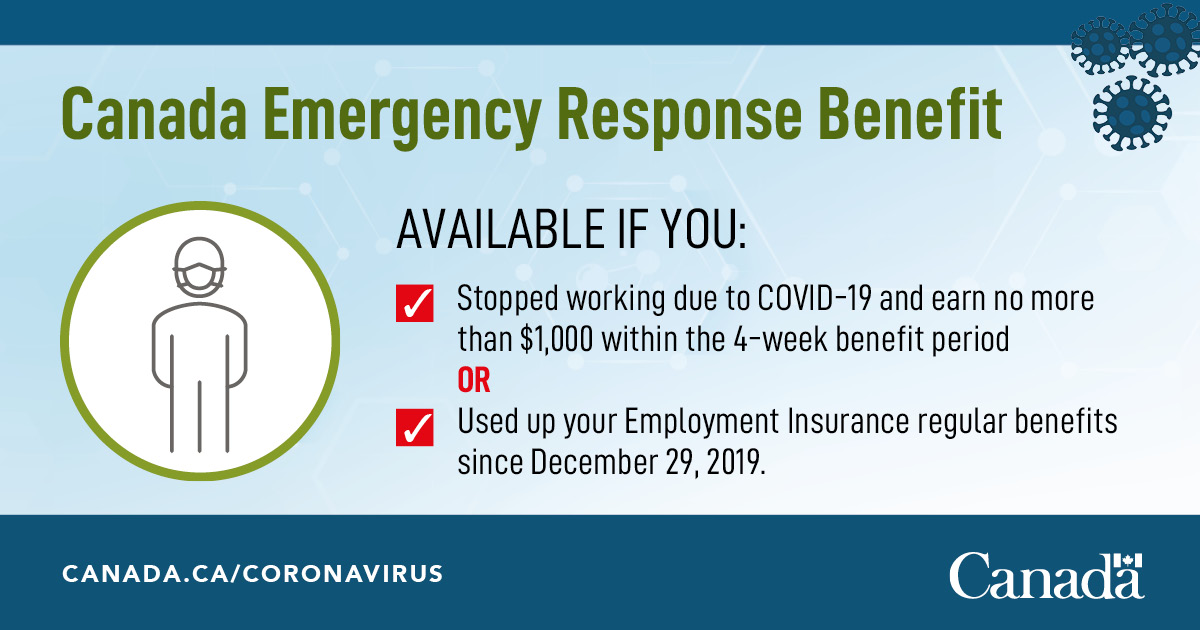 "Please note: You are not eligible for the CERB if you quit your job," the tweet said.
It specifies on the Government of Canada website that the CERB is only available to those who were forced to stop working because of COVID-19.
If you are appropriately eligible for CERB payments, you must here for them for each four-week period to confirm that you're still eligible.
Just to recap "The Canada Emergency Response Benefit provides temporary income support to workers who have stopped working related to COVID-19.
Individuals who are eligible for Employment Insurance regular or sickness benefits, or who have recently exhausted Employment Insurance regular or fishing benefits may also be eligible.
The new Canada Emergency Response Benefit provides $500 per week for a maximum of 16 weeks.
The Benefit is available from March 15, 2020, to October 3, 2020. You can apply no later than December 2, 2020 for payments retroactive to within that period".
Catherine Barrie Accounting advises everyone to learn more here
You can reach us here 705-719-7778  Yes we are taking clients, and welcome you to reach out to us if you have questions, or need your taxes filed. We offer Corporate as well as small business and personal accounting, book keeping.
With over 20 years of accounting experience, Catherine Barrie has experience in Public Accounting, worked with the manufacturing sector and has served as both a Cost Analyst and Controller for the private sector.
Follow me on Facebook for accounting and current tax updates.